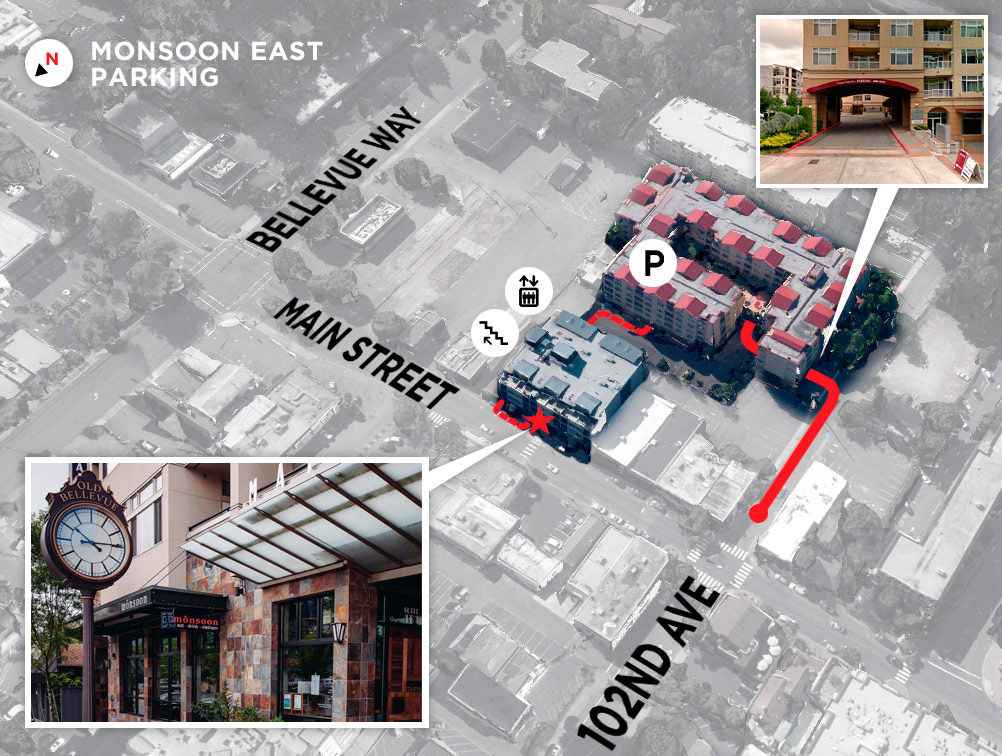 Monsoon Bellevue has free parking available behind the restaurant. Follow these instructions:
1. Head south on 102nd Street off Main Street.
2. Enter the Courtyard Off Main apartment building on the left.
3. Proceed under the archway.
4. Turn into the first garage on the right.
5. Look for the Monsoon Parking signs along the Northeast side.
6. Walk north out the garage and enter the door on the far right.