Group Dining: Seattle & Bellevue
We offer several options for groups wishing to hold special events, from private dining room meals for small groups, takeaway lunches for your office, to festive cocktail parties for larger groups. We will work with you directly to create a custom menu for your gathering and we can even craft custom cocktails to pair with your menu. Our Bellevue location has a separate private dining room and both restaurants are available for complete buyouts.
Bellevue
We have three seperate areas of our Bellevue restaurant that can be used for group dining.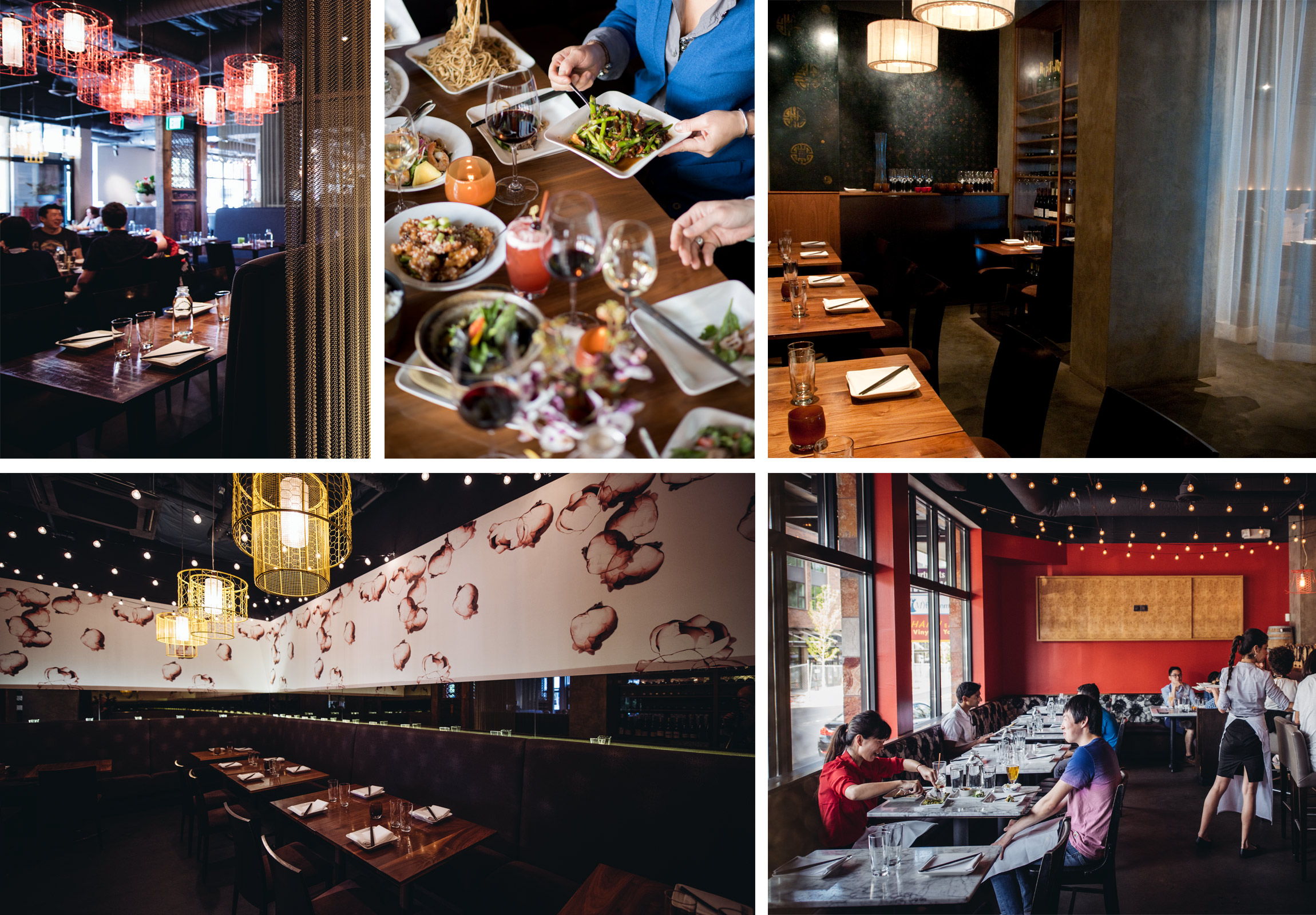 Private Dining Room
Our private dining room is available for a private sit down dinner. It seats a maximum of 22 guests. Request booking for pricing.
The Dining Room
Our main dining room is ideal for groups who do not require a private space for their gathering. The dining room can also be reserved for a full sit down meal with a maximum seating of 55 guests. Request booking for pricing.
The Lounge
We offer the lounge to be reserved for standing cocktail receptions with appetizers. The lounge is not a private space but offers a perfect atmosphere for larger parties who want a bit of separation from the main dining room. The lounge can accommodate a maximum of 30 people. Request booking for pricing.
Seattle
Monsoon in Seattle does not have a separate private dining space but either the bar or the dining room (or both) can be reserved for a large groups.

Monsoon Bar
The Monsoon Bar space will hold up to 35 guests and everybody needs to be 21 years of age.
Main Dining Room
The main dining room will seat 50 people.
Request booking for pricing.
Family Style Dining
For all group dining, we offer family-style dining where all dishes are shared at the table or passed for stand up gatherings. We will work with you directly to design a custom menu to suit your needs. If desired, we can also prepare custom cocktails to pair with your food as well give you assistance with selecting wines to pair with our food.
Booking & Details
Guarantee
To secure a reservation, a credit card number must be submitted once we respond to your request. There are no guaranteed reservations without a confirmation from Monsoon.
Food & Beverage Minimums
Food & Beverage minimums do not include tax and 20% gratuity. "Room Charges" apply only when the minimum is not reached—making up the difference.
Cancellation Policy
A deposit in the amount of $1,000.00 is due at the time your confirmation is made for your event. In the event of a cancellation we ask for 7 days advanced notice for a full refund of the deposit.
Corkage
Corkage fee is $20 per 750-ml bottle and $40 per magnum. There is a carry in dessert fee of $2.5 per person.
Request An Event Booking