Monsoon Business Lunch Delivered!
We want to improve your lunch hour! Monsoon Boxed Lunches feature fresh vermicelli noodles and rice bowls, vegetable sides, salads, and Monsoon's famous banana cake with every order. This is a great option for business lunches, events, and small gatherings.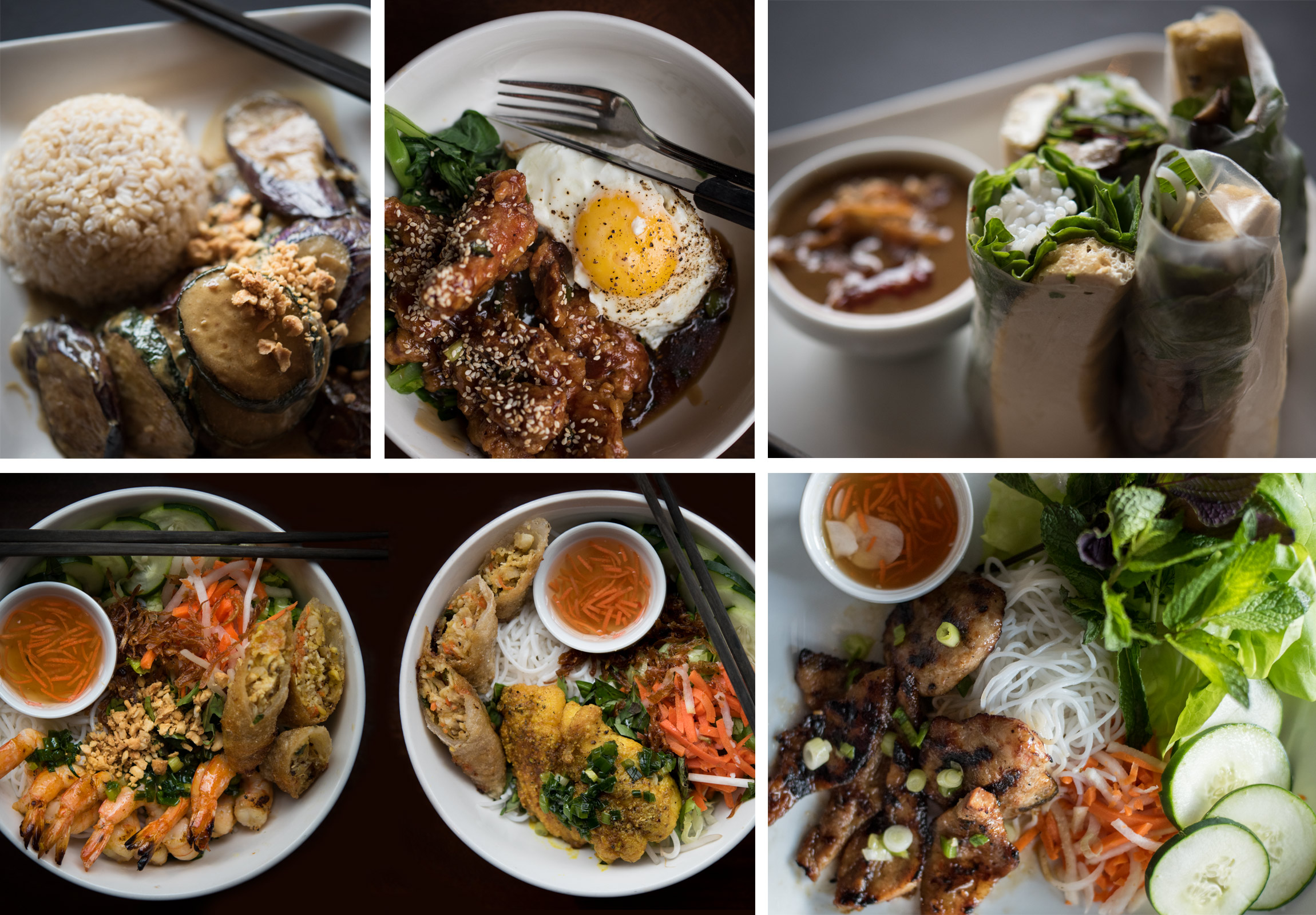 How To Order
Use the form below to order. Once you have submitted your order, our catering manager will be in touch to confirm and set up payment.
Free Delivery
Your boxed lunches will arrive sometime between 11AM and Noon.
$20 Delivery
We will deliver your lunches at a specific time between 11AM and 1PM.
Minimum Order
15  Lunch Bowls. Does not include sides, rolls, or salads.
Restrictions
All orders must be placed by 4PM for next day delivery Monday – Friday.
24 hour notice is required to cancel.
15 Mile Delivery Radius.