The Perfect Gift
Monsoon Gift Cards are the perfect gift. Cards work at either Monsoon location and they never expire. You can choose between a digital gift card that is delivered immediately via text or email, or a physical gift card that we will mail to you or your recipient within a week.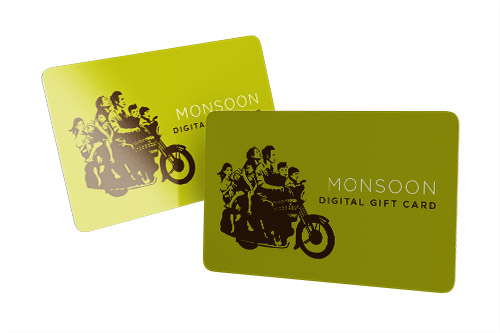 Order a Digital Card
You can order a digital gift card online using Toast. These cards can be sent via text or email and can be used at Monsoon Seattle or Monsoon Bellevue.
---
Order a Classic Gift Card
We can ship directly to you or your recipient. We can also add a short note to your recipient if desired. Checkout is securely handled by Stripe (billed to Red Lotus LLC) and we do not store your credit card information. Cards ship within a week.